tedx-banner-940.jpg
TEDxProvidence 2019 - Advance

October 5, 2019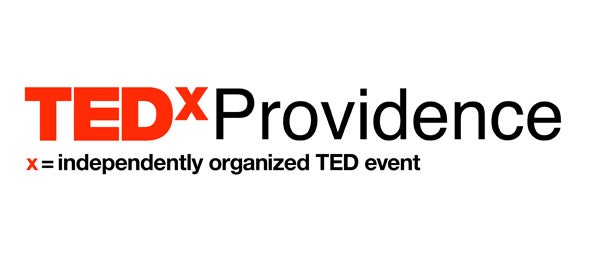 TEDxProvidence 2019 - Advance
TEDxProvidence 2019 - Advance
October 5, 2019 • 10:00 AM
---
To Enter a Presale or Promo Code Click Here
For The VETS Policies and FAQs Click Here
---
Now in its 8th year, TEDxProvidence returns to The VETS with its 2019 theme: Advance.
Speakers are continuing to be announced, a few at a time, leading up to this year's event. Check back at TheVetsRI.com or TEDxProvidence.com as more information becomes available.
2019 Speakers
Taiwo Demola
Taiwo Demola is the co-founder of Diversity Talks, a business that provides student-led professional development for teachers that utilizes restorative justice practices and provides the tools necessary to engage in culturally relevant conversation within the classroom.
Sebastian Ruth
Sebastian Ruth is a musician, educator, and organizer whose work explores new roles for music making in contemporary society. He is the Founder and Artistic Director of Community MusicWorks, a nationally-recognized organization that connects professional musicians with urban youth and families in Providence, Rhode Island.
Jose R. Rosario
Jose R. Rosario is a speaker, author and above all, an advocate. Jose is a Clinical
Psychology Ph.D. student at Clark University and CEO of The Phoenix Empowered, an organization focused on mental health disparities in marginalized groups. In addition, he is an Expressive Arts Facilitator through the PeaceLove Studios.
China Blue
China Blue was an Artist-in-Resident with the Norman Prince Neurosciences Institute at Rhode Island Hospital, a role that was created for her and unique to Rhode Island. Her exhibition "Cassini's Dreams" is currently up at the prestigious Venice Biennale.
Kenneth Chabert
2019 TED Resident, Kenneth Chabert is the Choice Architect of the Gentlemen's Retreat, a program that teaches inner-city youth from the Bronx, NY the "art of being a gentleman" through the use of emotional and conversational intelligence.
Julian Jacobs
Julian Jacobs is a recent graduate of Brown University and a Fulbright Scholar whose research has focused on the effects of artificial intelligence on income inequality, the future of work, and American democracy. He is the author of 35 articles and essays in 15 different publications, and has worked at The Brookings Institution and in President Barack Obama's post-presidency office.
Yarrow Thorne
Yarrow Thorne, Founder and Executive Director of The Avenue Concept. Yarrow's vision for The Avenue Concept is a private organization that leverages support for public art projects to get off the ground, to jump-start excitement and recognition for art and its value in Providence and everyday life. He has installed over 150 pieces of public art since 2012.
Monika Sattler
Monika Sattler is a a strategy consultant, keynote speaker and author. She consults professionals, athletes, leaders and corporations on goal & change strategy, women empowerment and mastery of mental barriers. Monika has previously worked for the World Bank, IBM and the International Monetary Fund.
Emily Quinn
Emily Quinn is an artist, author, and intersex activist. She received her BFA in Animation in 2012 and worked at Cartoon Network on the Emmy Award winning show, Adventure Time. While there she partnered with interACT and MTV to develop the first intersex main character in television history.
Steve Ahlquist
Steve Ahlquist is a Rhode Island based reporter that runs the independent progressive news site UpriseRI.com. A writer, photographer and videographer, Steve has been honored with awards and recognition from RI Pride, DARE, the RI Homeless Coalition and the Red Bandana Fund, among others.
Hannah Chung
Hannah Chung is the Co-founder and Head of Design of Sproutel, an award-winning company creating products that make meaningful health impact in the lives of patients. She has been recognized by various organizations - including "Top 15 Women to Watch in Tech" by Inc Magazine in 2012, and one of 50 honored makers by the White House in 2014.
Tickets Info

Tickets are available for purchase online, by phone at (401) 421-ARTS (2787), or at the PPAC Box Office located at 220 Weybosset Street in downtown Providence. Box Office Hours are M-F, 10A–5P; Sat 10A-2P. Summer hours are M-Th 10A-3P. The VETS on-site Box Office is only open on show days. Children under the age of six are not permitted to attend performances unless it is designated as a family show. Please call the Box Office at (401) 421-2787 to see which shows are appropriate for younger children. All persons regardless of age are required to have a ticket for family shows. Ticket pricing subject to change without notice.

Price

General Admission. Prices Vary.

Availability