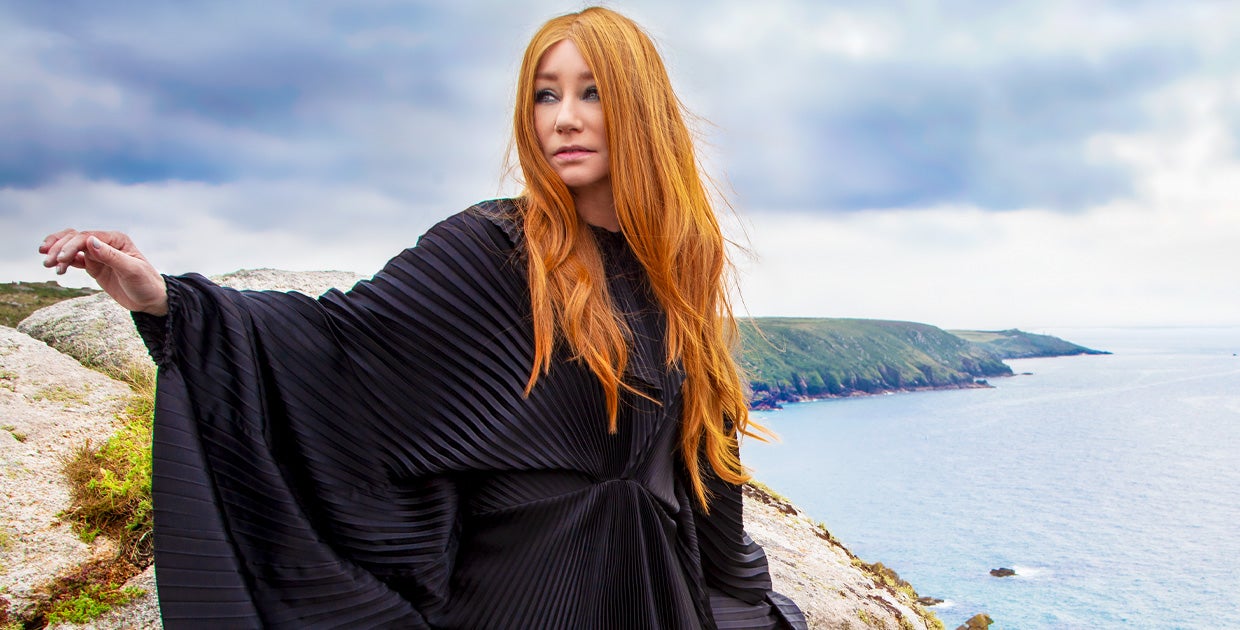 Tori Amos: Ocean to Ocean Tour
With Special Guests Gracie and Rachel
Tori Amos: Ocean to Ocean Tour
With Special Guests Gracie and Rachel
Event Details
Updated COVID-19 policies apply for this event. Proof of vaccine or negative COVID-19 test are not requred. Masks are optional and welcome.
---
Since the release of her first, career-defining solo album Little Earthquakes in 1992, Tori Amos has been one of the music industry's most enduring and ingenious artists. From her unnerving depiction of sexual assault in "Me and a Gun" to her post-9/11 album Scarlet's Walk to her decidedly feminist stage musical The Light Princess in 2013, her work has never shied away from intermingling the personal with the political. Her fifteenth and most recent studio album, Native Invader (2017), was formed out of her desire to prove that "we can out-create the destructiveness that is all around us," and that same message became the foundation of her second New York Times - bestseller – 2020's Resistance: A Songwriter's Story of Hope, Change, and Courage as a potent antidote to our current (inter)national trauma.
A pioneer across multiple platforms, Tori was the first major label artist to offer a single for download. Nominated for multiple Grammy Awards and achieving nine top 10 US Albums, she has had her songs turned into graphic novels and has produced ground-breaking videos throughout her career. In late 2016 she released the title song 'Flicker' to the acclaimed Netflix documentary 'Audrie and Daisy', addressing issues of high school rape. A noted humanitarian, Tori was the first spokesperson for RAINN (Rape, Abuse, and Incest National Network), which is the United States' largest anti-sexual assault organization and continues to be on their National Leadership Council today.
Tickets are available for purchase online, by phone at (401) 421-ARTS (2787), or at the PPAC Box Office located at 220 Weybosset Street in downtown Providence. Box Office Hours are M-F, 10A–5P; Sat 10A-2P. Summer hours are M-Th 10A-3P. The VETS on-site Box Office is only open on show days. Children under the age of six are not permitted to attend performances unless it is designated as a family show. Please call the Box Office at (401) 421-2787 to see which shows are appropriate for younger children. All persons regardless of age are required to have a ticket for family shows. Ticket pricing subject to change without notice.
Health & Safety Information
Updated COVID-19 policies apply for this event. Proof of vaccine or negative COVID-19 test are not requred. Masks are optional and welcome.
Due to ongoing roadwork, road closures and alternate traffic patterns may be in effect. Please plan accordingly. For Directions & Parking Info
Our guests' safety is our top priority. Due to enhanced security, walk-through metal detectors are now used at all performances. Firearms, weapons, backpacks, suitcases, briefcases, and laptops are not allowed in the building. All bags will be searched upon arrival. Please arrive 35-45 minutes early for entry into the building.
Outside food and beverages are not allowed in the theatre. We invite you to enjoy any snack or beverage purchased at The VETS during the performance in your seat. All bars only accept cashless options including credit, debit, and mobile payments. For more information