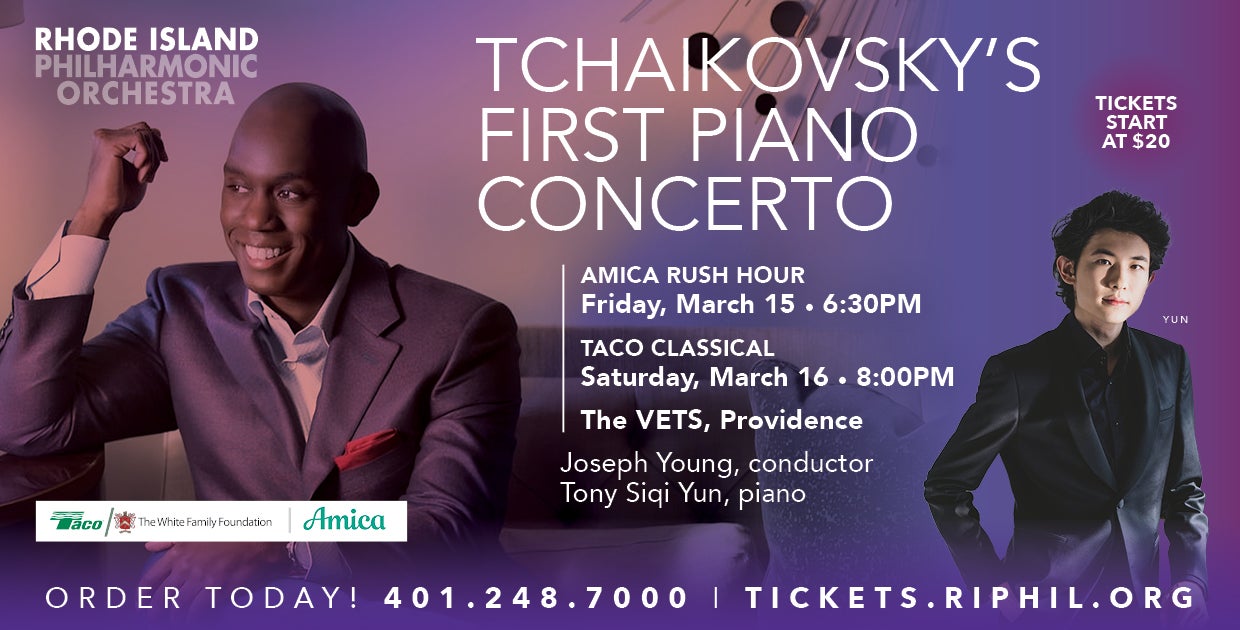 RI Philharmonic Orchestra
Tchaikovsky's First Piano Concerto
RI Philharmonic Orchestra
Tchaikovsky's First Piano Concerto
Event Details
Joseph Young, conductor
Tony Siqi Yun, piano

BRIAN RAPHAEL NABORS: Pulse
TCHAIKOVSKY: Piano Concerto No.1
PLEASE NOTE: RIPO Tickets are available only by visiting RIPO's website or calling the RIPO Box Office at 401-248-7000. The VETS/PPAC Box Office is not able to sell RIPO tickets or make changes to existing orders.
Health & Safety Information
For COVID-19 policies during RI Philharmonic performances please contact the RI Philharmonic at 401-248-7000 or visit the RI Philharmonic's website.