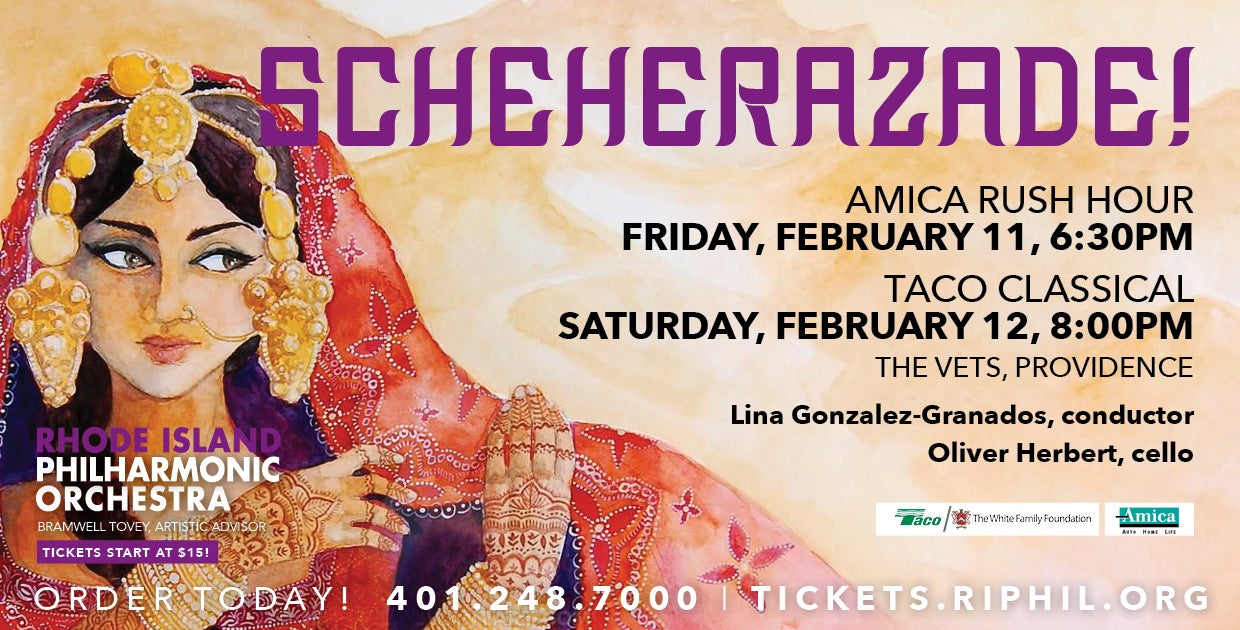 RI Philharmonic Orchestra
Scheherazade!
RI Philharmonic Orchestra
Scheherazade!
Event Details
Lina Gonzalez-Granados, conductor
Oliver Herbert, cello
FRANK: Apu: Tone Poem for Orchestra
BARBER: Cello Concerto
RIMSKY-KORSAKOV: Scheherazade
Tickets start at $15, visit tickets.riphil.org or call 401-248-7000 to purchase today!
---
Amica Rush Hour
Friday, February 11, 2022
PLEASE NOTE: RIPO Tickets are available only by visiting RIPO's website or calling the RIPO Box Office at 401-248-7000. The VETS/PPAC Box Office is not able to sell RIPO tickets or make changes to existing orders.
Health & Safety Information
Proof of Vaccination or a negative COVID-19 test are required for all events until further notice. Masks must be worn by all patrons regardless of vaccination status. Click below to read the full Health & Safety COVID-19 Policy.