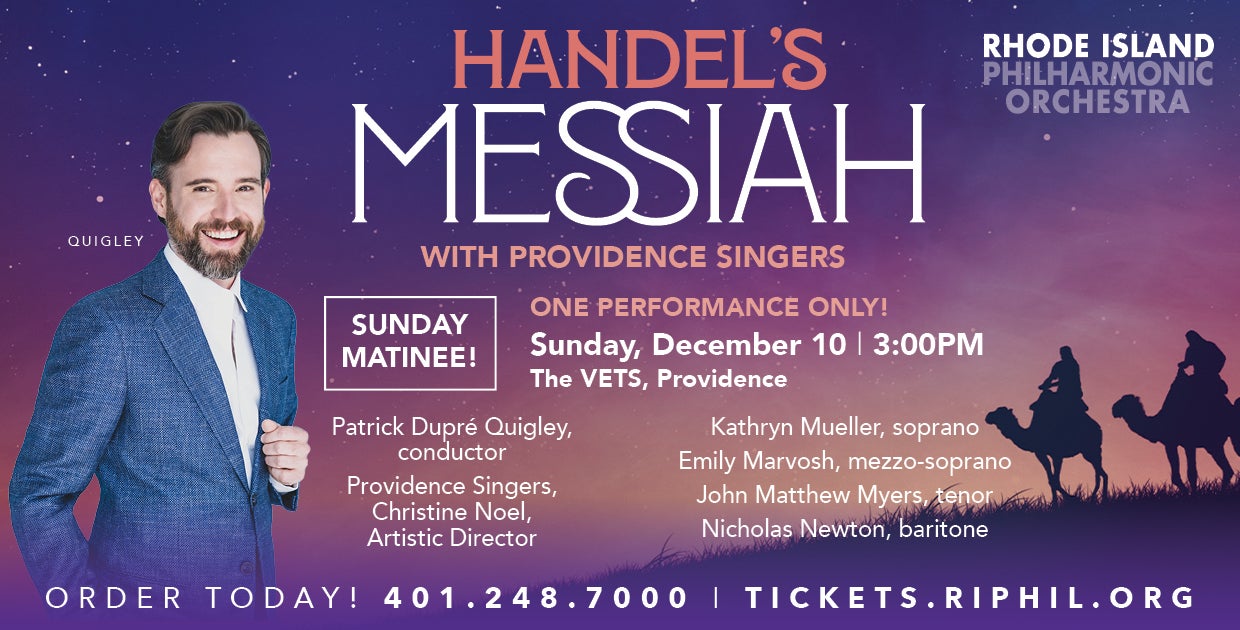 RI Philharmonic Orchestra
Handel's Messiah
RI Philharmonic Orchestra
Handel's Messiah
Event Details
A Sunday matinee - perfect for the whole family. Hear your Rhode Island Philharmonic Orchestra with the Providence Singers and soloists, all under conductor Patrick Dupré Quigley, as they perform music's most powerful message of faith, Handel's Messiah.
Patrick Dupré Quigley, conductor
Providence Singers, Christine Noel, Artistic Director
Kathryn Mueller, soprano
Emily Marvosh, mezzo-soprano
John Matthew Myers, tenor
Nicholas Newton, baritone
PLEASE NOTE: RIPO Tickets are available only by visiting RIPO's website or calling the RIPO Box Office at 401-248-7000. The VETS/PPAC Box Office is not able to sell RIPO tickets or make changes to existing orders.
Health & Safety Information
For COVID-19 policies during RI Philharmonic performances please contact the RI Philharmonic at 401-248-7000 or visit the RI Philharmonic's website.