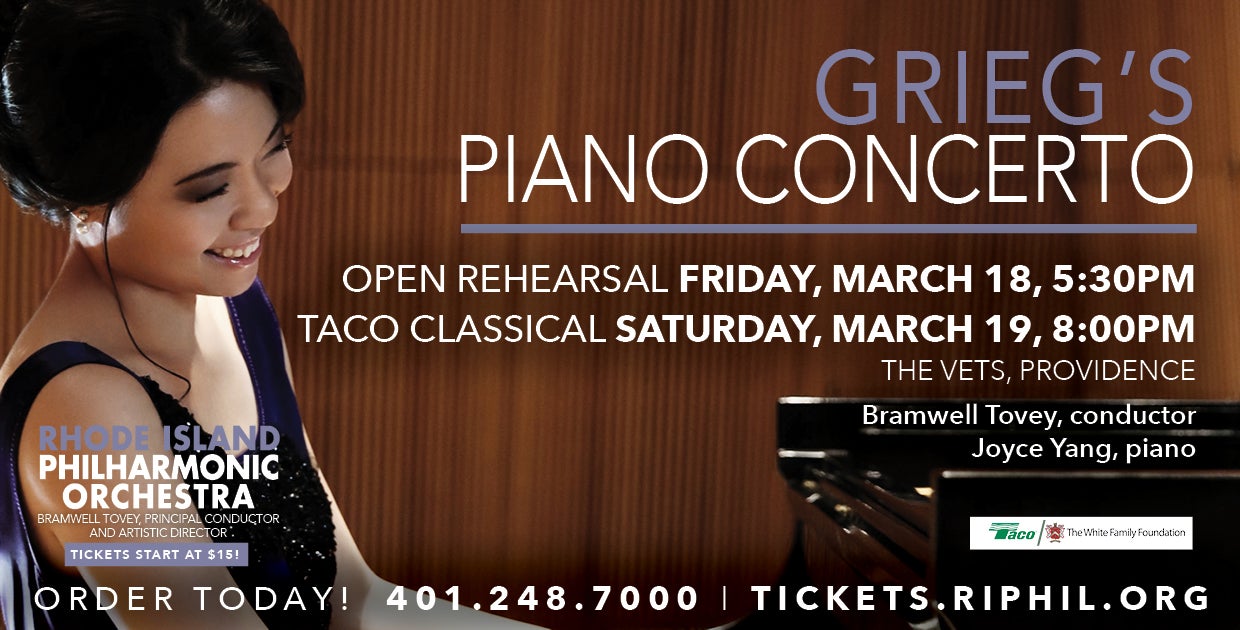 RI Philharmonic Orchestra
Grieg's Piano Concerto
RI Philharmonic Orchestra
Grieg's Piano Concerto
Event Details
Bramwell Tovey, conductor
Joyce Yang, piano
LISZT: Les Préludes
GRIEG: Piano Concerto
NATHAN: the space of a door
R. STRAUSS: Suite from Der Rosenkavalier
Tickets start at $15, visit tickets.riphil.org or call 401-248-7000 to purchase today!
---
Open Rehearsal 3
Friday, March 18, 2022
PLEASE NOTE: RIPO Tickets are available only by visiting RIPO's website or calling the RIPO Box Office at 401-248-7000. The VETS/PPAC Box Office is not able to sell RIPO tickets or make changes to existing orders.
Health & Safety Information
Proof of vaccination including Booster is required for RI Philharmonic events until further notice. Masks must be worn by all patrons regardless of vaccination status. Click below to read the RI Philharmonic specific vaccination policy.