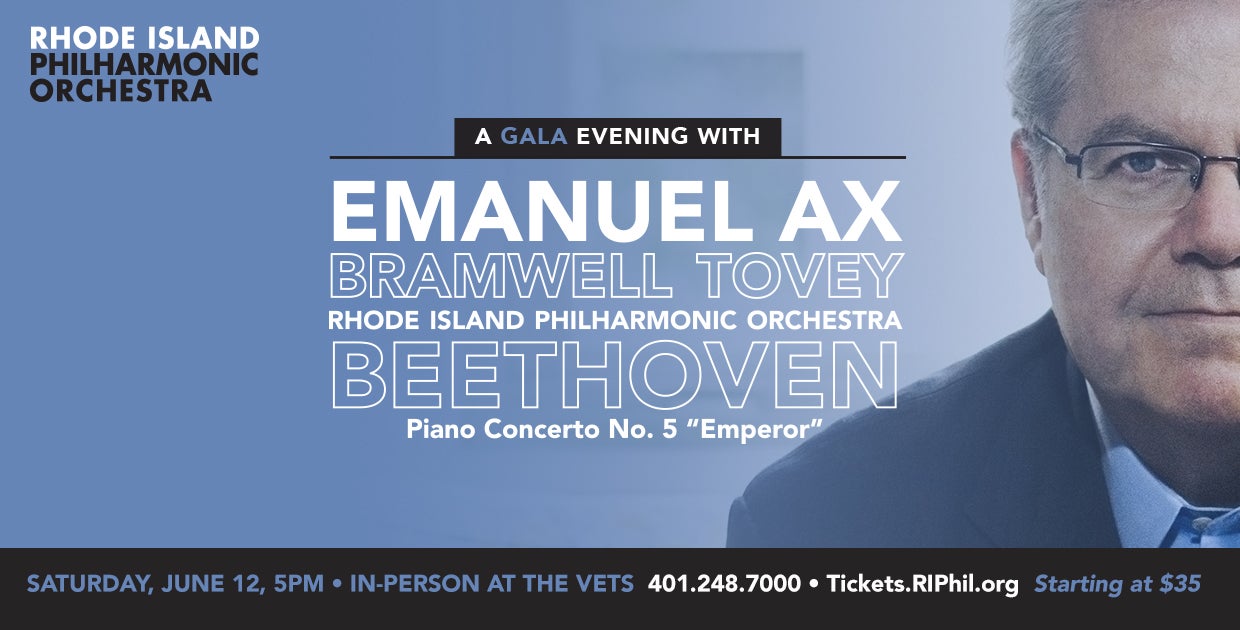 RI Philharmonic Orchestra
Annual Gala Evening with Bramwell Tovey and Emanuel Ax
RI Philharmonic Orchestra
Annual Gala Evening with Bramwell Tovey and Emanuel Ax
Event Details
Bramwell Tovey, conductor
Emanuel Ax, piano
Return to The VETS for this very special gala evening to benefit the RI Philharmonic Music School. The legendary Emanuel Ax performs Beethoven's regal Emperor concerto.
BEETHOVEN: Egmont: Overture
HAYDN: March for the Royal Society of Musicians
BEETHOVEN: Piano Concerto No.5 (Emperor)
In-person or livestream options start at $35, visit Tickets.RIPhil.org or call 401-248-7000 to purchase today!