Veterans Memorial Auditorium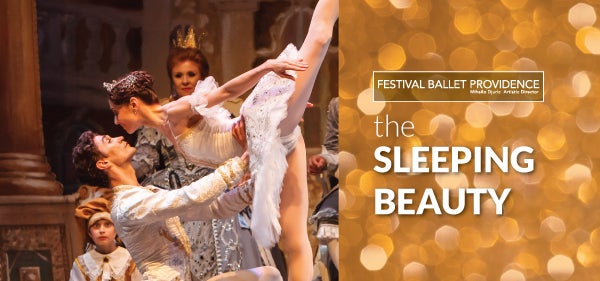 Festival Ballet Providence presents The Sleeping Beauty
Friday, May 8 at 7:30pm
Saturday, May 9 at 7:30pm
Sunday, May 10 at 2:00pm
Soak in the brilliance and clarity of classical ballet's crown jewel Glistening and opulent, the brilliance of classical ballet's crown jewel takes center stage. The elegant tradition of The Sleeping Beauty comes to life before your eyes this Mother's Day Weekend, complete with shimmering costumes and magnificent sets and a magical story transporting audiences on a fairy tale adventure. Join us as good overtakes evil in classical ballet's ultimate escape, promising to leave audiences enchanted with elegance!
Experience Festival Ballet Providence Presents Sleeping Beauty together as a group - with discounted tickets starting at just $15.00 per person for groups of 10 or more!
---
For more information contact Andrew Clark at:

---
About PSE Group Events
PSE Group Events offer groups of all sizes the chance to see some of the best shows, concerts and events appearing at The VETS each year, and include many other great benefits:
Discounted ticket pricing for all group members
Great seats together as a group
Organizational materials provided - including customized flyers and sign-up sheets
Dedicated group sales representative to assist you at each step of the group process
---
---
*PSE group event prices subject to change. Group event availability subject to change.