lady-project-banner--940.jpg
The Lady Project Summit

October 6, 2018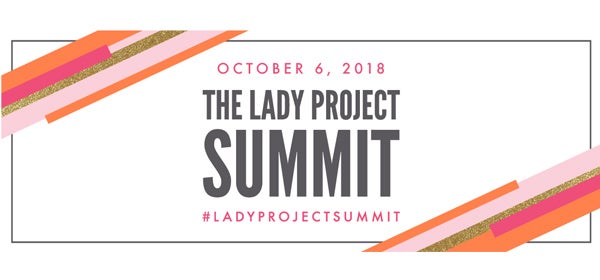 The Lady Project Summit
October 6, 2018 • 7:00 AM
The Lady Project Summit is a day full of awesome speakers, professional workshops, and a whole lot of networking. Past speakers have included Meredith Walker (co-founder of Amy Poehler's Smart Girls), Debbie Stoller (Editor-in-Chief of BUST Magazine), Tammy Tibbetts (president of She's the First) and Olympian Michelle Kwan. The Summit brings in over 300 women from all over the country including all Lady Project chapters.
The sixth annual Lady Project Summit will be on October 6th, 2018 at The VETS Memorial Auditorium in Providence, RI. Tickets are now on sale.
The Summit has been featured in CNN Money, Entrepreneur, BUST Magazine, RI Monthly, Providence Business News, Providence Journal, The Rhode Show and more.
Learn more about The Lady Project Summit Click Here
#ladyprojectsummit